Latest Posts
Details

Written by

Emma Engel
So it's been a while.
I spent a couple years writing for another site, added a couple of kids to the family, did a lot of reading, less writing, and a whole lot more thinking. Now, as I circle back here, I think I have a clearer idea of what I'd like this place to be.
Previously I focused pretty much entirely on reviews of either fantasy or science fiction books. My reviews tended toward – peppy, shall we say. I don't know if it's age or just the last few years, but I think one of the big things that will change here is the tone. I certainly don't want this to become a criticism blog full of me hate reading things for the drama. But I'd like to try for a more balanced approach, both for my readers and for myself. Sometimes, a book needs to analyzed, and sometimes it's okay to love it just because.
Things I hope will take shape are an ongoing conversation on thinking reads vs. feeling reads. A general rating on a scale of "I'm okay with having spent time on this book" to "I'm enraptured with this and now all the other people must read and love it too." Basically, I'm not going to review a book I don't like, but I do want to give a nod to books that just aren't for me. Also, expect a lot of round ups for books I feel are worth tossing out for someone's library list but don't really need a lot of analysis.
And with four kids in the house, I want to start making space for more kids' books here on Myrdan. I rather doubt there will be a lot of deep discussion around them, but I have run across some exceptional stories I'd like to give a shout out to.  I suspect these in particular will lend themselves more to round up posts than actual reviews. I may also expand into kid related media beyond books, but we'll see.
Finally, I think many longer or ongoing series will be getting overall commentary on why I value them instead of individual reviews of each new installment. I ran into this while reviewing before. There's a point where gushing over each new book in a series for pretty much the same good qualities starts to sound insincere. Hopefully a big picture look at the entire work will do a better job of explaining my passion without the repetition.
So here's to a new start for Myrdan Creation!
The to-read pile will be with you. Always.
Details

Written by

Emma Engel
I've been hoping for this book for 20 years.
As a kid, I invested myself in a plethora of interests one of which was the space program. I loved every era of NASA history, reading and watching everything I could lay hands on. I still watch rocket launches and space walks – and I might read a little less, but the allure of a new space book, even one that covers pretty much the same thing as many that came before, is very hard to resist.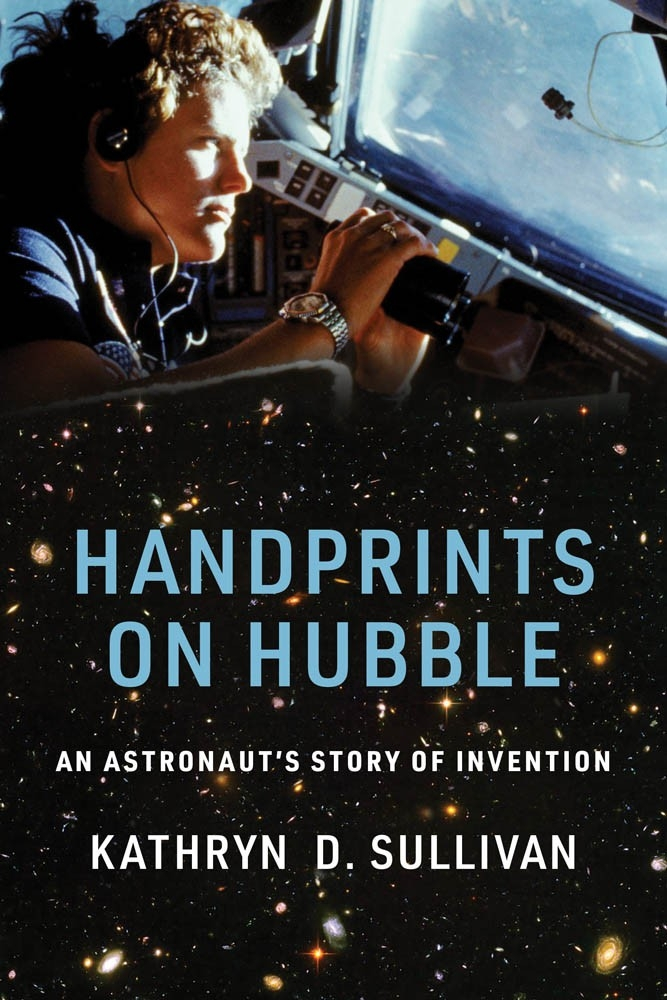 Many of the people I can point to as the "heroes" of my teenage years were connected to NASA.  Many of those people are obvious like John Glenn, Gene Kranz, Jim Lovell, and Neil Armstrong. And others are less remembered like Robert Goddard, Deke Slayton, Bruce McCandlless, Guion Bluford, and Eileen Collins. Falling somewhere in the middle are the first six women who served as astronauts. Everyone knows who Sally Ride was, but I always found Shannon Lucid and Kathy Sullivan's stories more interesting, and teenage me was disappointed to find they never got any biographies or autobiographies.
Several years ago, a news article about another celebrity falling from grace prompted some morbid googling on my part. Many of those people whose flight numbers I memorized and whose pictures I posted on my wall must be still alive, right? How were they faring the test of time?
I am happy to report that as a whole most of the names I looked up came through unscathed. Mostly because all we as a public know about them is their time in NASA, but I still take that as a win. If they had done something worth being drug through the mud for since then, I'm confident it would have made the news. But unexpectedly, one of them stood out in a good way.
Kathy Sullivan retired from the space program to do equally cool and impressive work with NOAA. In fact, given how little press her time as an astronaut seems to have gotten, she's probably better known to the public for her work there than at NASA. However, while Dr. Sullivan might not have been the first American woman in space, she got to be the first American woman to do a spacewalk.
And finally, I'm holding her book.
Details

Written by

Emma Engel
Flash and Gleam written by Sue Fliess and illustrated by Khoa Le*
This is stunningly gorgeous book that became an instant family favorite! My kids are aging out of most books with simple, descriptive wording, but even my older two loved this one. The art is spectacular and the emotion it evokes captures attention even though there isn't a particular plot or a lot of words.
I loved the broadness of this book's look at light. Natural lights, man-made lights, daytime, nighttime, seasons, countries, and cultures are all touched on. It's not a long read, but it's the kind of picture book that my youngest two will sit on the couch with, pouring over the pictures. And like the best of simple kids' books, they can pretty much "read" the words based on the illustrations.
We reread this book constantly, and I cannot wait to get it in print! This is definitely the sort of book I can see gifting a lot of copies of as well.
Big Whales, Small World by Mark Leiren-Young**
This is another book that does a lot with few words. While we read the electronic version, I believe this is intended to be a board book. I think this is a book my crew will age of out quickly, but right now, it's a huge hit.
Each spread is a picture of a different kind of whale, with a short sentence identifying the species and something that makes them distinctive. For an infant or toddler read aloud, this book would be amazing. Right now I have a very whale crazy kid, and two kids in the process of learning to read. We've spent several hours with this book because they're actually motivated to sound out the words, and it's just simple enough for them to make it through each species' text and feel like they achieved something.I also think that having the pictures be real photos enhanced the story. It makes it feel almost like a mini-field guide for them.
Like the previous entry, this is definitely a book I can see gifting friends with younger kids or even at a baby shower.
(Please forgive the lack of pictures in these reviews. There's some broken code we're working on, and I will add images as soon as I can!)
*I received a free arc of this story through NetGalley in return for an honest review. The book is not out yet, and it expected to be published March 2020.
**I received a free arc of this story through NetGalley in return for an honest review. The book is not out yet, and it expected to be published April 2020