Latest Posts
Afloat - Erin Healy
Details

Written by Emma Engel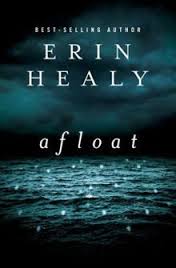 It seems like the perfect community. And of course, floating houses are a draw all their own. But Eagle's Talon had problem long before the work crew hit a sink hole. Now with the world in chaos, unnatural strangers delivering messages from God, and lights shining deep in the water, a small group of people must try to navigate dark waters. And getting out alive doesn't necessarily equate with survival.
When it comes to the supernatural, it is difficult to find a balance. Here in the US, we tend to spend a lot of time falling into the ditches on both sides of the road and very little time actually on the narrow strip of asphalt. Mostly, it seems that in our imperialistic and capitalistic society it is much too easy to forget about the element of "other." When we do acknowledge it, it is often in term of either days past or the sort of thing you see other places. And it's very easy to overcorrect off the other side of the road and attribute the spiritual too much power and reverence. In short, spiritual forces outside the realms of fantasy are a tricky subject.
Which is why I'm coming to enjoy Erin Healy's books more and more. She weaves the supernatural into our mundane lives very naturally. She allows there to be other forces at work, but the glimpses her character catch of them are always brief and often never fully explained. Often, there is a great variation in how the events are perceived by different people. What is a miracle to one is a stroke of luck to another. In Afloat, it is a child who first sees that they are not alone.
Often supernatural stories take place on a cosmic scale. Afloat brings things much more up close and personal. It takes a small cast, in an isolated area, and adds angels. In fact, I think the story works best because of how removed the little community is. The entire plot rests on the characters' shoulder, and whether the book sinks or swims depends on the reader's ability to connect to the people in it. I personally thought the characters were superbly drawn and became very invested even in individuals I didn't necessarily connect with.
If you're looking for a summer beach read, Alfoat might not be the best choice. It's detail driven and if you miss even something small, it can be quite frustrating. However, it's a definite page turner that only solidifies Erin Healy's position as one of the best supernatural suspense writers.
My thanks to Booksneeze for providing me a copy of Afloat in return for my honest opinion of the book.